60 Acres for Cattle Pasture, Hunting or Recreation for Sale near Washington, Oklahoma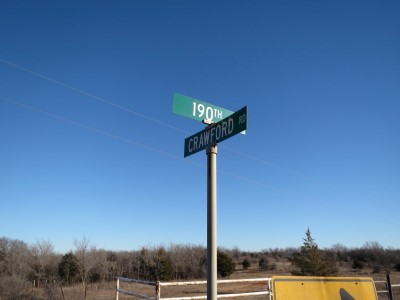 This 60 acres is on a closed section line. Itís a great price! Which means itís hard to get to, because there is no current road. The seller will bulldoze his half of the closed section line to get you to the tract, (you just might need a 4-wheel drive on rainy days)! The price makes it worth it! So, call the office for details. This seller is motivated, has a bulldozer and is willing to work with any buyer that wants to be a good neighbor.
This tract has lots of terrain, up and down, has clearings and timber, and a seasonal pond. The fences are thereÖ they need work, but will hold cattle once youíve made your yearly fence mending repairs. Cattle are currently grazing the pasture but will be moved off as soon as a buyer closes.
Interior Tract on Closed Section Line on Corner of 190th & Bryant Ave.
5 miles from Washington, OK
Washington School District
Hunting, Weekend Get-a-Way, Recreation
Lots of Terrain Up and Down, Clearings and Timber
Cattle Pasture
Seasonal Pond
Call Office for detailed information or private showings!


REAL ESTATE, LLC
Real Estate License Number: 140437
By Appointment
23261 280th Street
Washington, OK 73093
Sales: 405-249-2810
Fax: 405-288-6137





Home | Deborah's Corner | Deborah's Blog | For Sale | Sold | Don't Lose Your Home | Oklahoma Foreclosures | Testimonials | Deb's Tips for Sellers | Buyer and Seller Hangups | Contact Deborah | Links | Table of Contents
Copyright © 2007 - 2016 Deborah Allison Real Estate, LLC
Designed and Hosted by Castle McCall, Inc.