40 Acres of Land for Sale in Noble, Oklahoma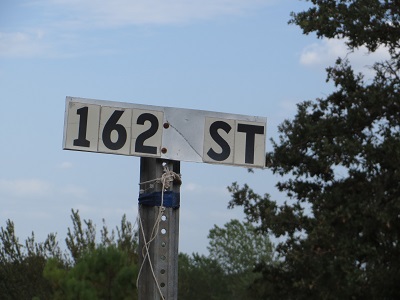 This land for sale is 40 Acres of Treed Wilderness and Wildlife For Sale, on Banner Road or from Cemetery Road and 162nd, Noble, OK, Cleveland County. Unrestricted Area for Recreational or for Tract Development.
Treed and wilderness acreage for sale, off of county maintained blacktop road, located about 1.2 East of 180th, on North side of Banner Road. Also accessible from State Highway 77 or State Highway 9… just pick your way to get around.
This interior tract has access points from two side of a section line. There's no restrictions on building, mobile homes, or the popular barn apartment! The land is not in any city limits so no building permits needed for the handyman that can do-it-yourself, and has the cash to keep the mortgage fees at bay. This land is not in flood plain even though it has a lot of terrain.
Unassigned Address, but close to...
16353 Banner Rd., Lexington, OK 73051
40 Wooded Acres
Access from Banner Road or Dead End of 162nd Street
Water Wells are Abundant in the Garber-Wellington Aquifer
No Restrictions, Not in City Limits
Barn Apartments or Mobile Homes AOK!
Noble Schools.
Recreational or Bow Hunting use Ideal!
Owner Financing Available
Call Office for More Detail About Accessing this Tract!


REAL ESTATE, LLC
Real Estate License Number: 140437
By Appointment
23261 280th Street
Washington, OK 73093
Sales: 405-249-2810
Fax: 405-288-6137





Home | Deborah's Corner | Deborah's Blog | For Sale | Sold | Don't Lose Your Home | Oklahoma Foreclosures | Testimonials | Deb's Tips for Sellers | Buyer and Seller Hangups | Contact Deborah | Links | Table of Contents
Copyright © 2007 - 2016 Deborah Allison Real Estate, LLC
Designed and Hosted by Castle McCall, Inc.