Grandview Estates I: 4 Acres of Land for Sale between Purcell and Washington, OK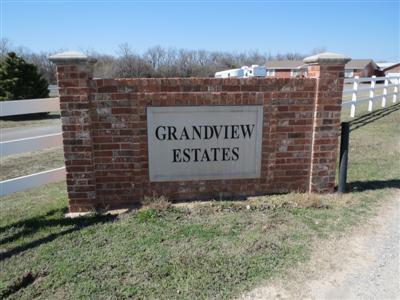 Looking for a Great Deal on a Small Tract of Land? Don't Miss Seeing this acreage! 4 Acres of Land for Sale, Located between Purcell and Washington, OK off State Highway 74. NO BUILDING RESTRICTIONS AND NOT IN CITY LIMITS!
OMG, what a deal! Small tracts are rare to find. Especially small tracts without building restriction or covenants. Then...it just gets better! This tract is located just south and west of Purcell, off state highway 74 on Grandview Lane and 230th ,(also called E1360 Road on some maps).
The water line is already at the property and the electric lines are at the road. Nice looking white PVC vinyl fencing along the front makes for a really nice looking entrance along Grandview. Any and all livestock is allowed. (You want chickens, goats or pigs? They are all okay)! A small $100 home owner association fee per year is required to help grade a good "bedded gravel" private road, but that's the worst of it. The land is flat level and cleared and ready for home site.
So, bring your plans for your barn/apartment, mobile home or your custom designed home. First come, first served!
Located off Grandview Lane & 230th/ E1360 Road
Posted Rail PVC White Fencing at Road
Rural Water Line at Property
OEC Electric at Property
Level and Cleared Building Site
No Building Restrictions
Mobile Homes Okay
Exotic and Livestock Okay!
Call for detailed information or showing!


REAL ESTATE, LLC
Real Estate License Number: 140437
By Appointment
23261 280th Street
Washington, OK 73093
Sales: 405-249-2810
Fax: 405-288-6137





Home | Deborah's Corner | Deborah's Blog | For Sale | Sold | Don't Lose Your Home | Oklahoma Foreclosures | Testimonials | Deb's Tips for Sellers | Buyer and Seller Hangups | Contact Deborah | Links | Table of Contents
Copyright © 2007 - 2016 Deborah Allison Real Estate, LLC
Designed and Hosted by Castle McCall, Inc.