16 Acres of Land for Sale in Lexington Oklahoma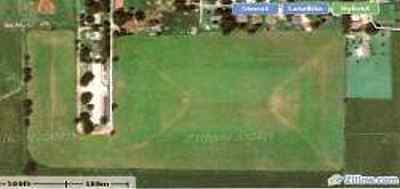 16 unimproved acres of land for sale.
Make offer on this level and cleared, agricultural zoned real estate, right inside the Town of Lexington, Oklahoma!
Not in city limits, but possibilities of future housing of the Baxter Addition for development or perhaps business park.
Call for appointment today!


REAL ESTATE, LLC
Real Estate License Number: 140437
By Appointment
23261 280th Street
Washington, OK 73093
Sales: 405-249-2810
Fax: 405-288-6137





Home | Deborah's Corner | Deborah's Blog | For Sale | Sold | Don't Lose Your Home | Oklahoma Foreclosures | Testimonials | Deb's Tips for Sellers | Buyer and Seller Hangups | Contact Deborah | Links | Table of Contents
Copyright © 2007 - 2016 Deborah Allison Real Estate, LLC
Designed and Hosted by Castle McCall, Inc.