Several 10 Acre Tracts of Land for Sale in Goldsby, Minutes off I-35 for your Country Living Away from City Bustle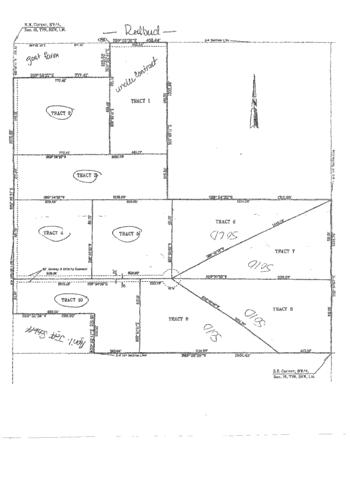 Ten Acres...easy to get to off I-35, state highway and black topped county road. This land for sale is located 8 miles from Norman and 3 miles to Washington Schools. These level, clear, grasses tracts will be a beautiful spot to show case your new home and residence.
Covenants and restrictions apply so that you will not be embarrassed by your neighbors yards or building construction. Uniform standards for exteriors, roof lines will keep your property values up and will allow you to have care of the rural agricultural settings. Some livestock is allowed, but restrictions apply.
Every real estate lot has different dimensions and shape...homeowners fees will apply on private gravel road for lot numbers 5 & 10. Call the office for details and copy of survey to choose your lot in Goldsby, Oklahoma.
Several Ten Acre Lots to Choose from
Covenants and Restrictions apply
1500 Square Foot Minimum Plans
Two Car Garage Minimum Required
8/12 Roof Pitch with 25 year Timberline Shingles Required
No Commercial Activity Allowed
Selected Livestock is Okay
Windstream Telephone, OEC Electric, Goldsby Rural Water


REAL ESTATE, LLC
Real Estate License Number: 140437
By Appointment
23261 280th Street
Washington, OK 73093
Sales: 405-249-2810
Fax: 405-288-6137





Home | Deborah's Corner | Deborah's Blog | For Sale | Sold | Don't Lose Your Home | Oklahoma Foreclosures | Testimonials | Deb's Tips for Sellers | Buyer and Seller Hangups | Contact Deborah | Links | Table of Contents
Copyright © 2007 - 2016 Deborah Allison Real Estate, LLC
Designed and Hosted by Castle McCall, Inc.