Small Tract of land in the Washington School District for Sale to build your New Home on.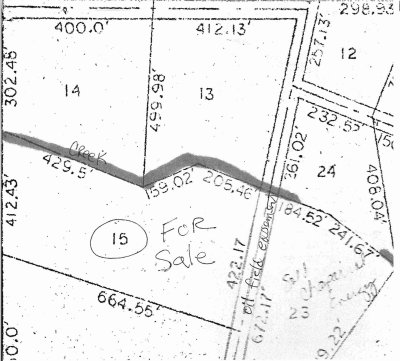 It's really hard to find smaller tracts of land for sale in the Washington, Oklahoma school district, so don't wait about looking at this one! This 6.14 acre tract is located just east of State Highway 74 off Redbud. Redbud is a county maintained blacktop road with a rural water line or possibly drill your own water well on the land. There's no covenants or restrictions on the type or size of home/residence to build, and mobile homes are permitted. Land is currently grassy pasture, hidden with small trees and cedars. Call or email for detailed directions and asking price.
6.14 Surveyed Acreage
Not in an Addition
No Covenants or Restrictions
Mobile Homes Allowed
Washington School District
In Goldsby City Limits
3 Miles to I-35, 3 miles to Washington, 10 miles to Purcell


REAL ESTATE, LLC
Real Estate License Number: 140437
By Appointment
23261 280th Street
Washington, OK 73093
Sales: 405-249-2810
Fax: 405-288-6137





Home | Deborah's Corner | Deborah's Blog | For Sale | Sold | Don't Lose Your Home | Oklahoma Foreclosures | Testimonials | Deb's Tips for Sellers | Buyer and Seller Hangups | Contact Deborah | Links | Table of Contents
Copyright © 2007 - 2016 Deborah Allison Real Estate, LLC
Designed and Hosted by Castle McCall, Inc.