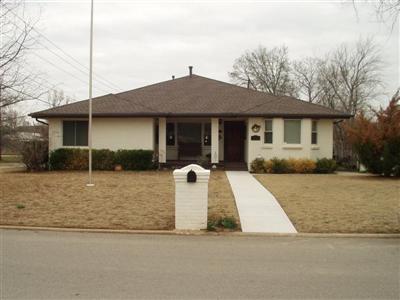 Newly Remodeled Four Bedroom Home for Sale in Purcell, Oklahoma

402 W. Pierce, Purcell, OK
So many Options for Bedrooms, Office or Dining Areas in this Newly Home Remodel, for Sale in Original Township of Purcell, Oklahoma
Buyers Diamond in the Rough! New Architectural Composition Roof, New Champion Windows with Recent Kitchen and Bath Remodel
The amenities go on and on with this beautiful house located around the corner from United Grocery store, Purcell Hospital, and the Police and Fire Department. It's a must see, if your house hunting for original, (and handsomely refinished), hardwood floors and newest color palettes of paint. You will love to "unwind" on the side court yard patio with a morning cappuccino or an evening hurricane glass of tea. It's just that kind of atmosphere for relaxing and maybe grilling. Come see for yourself… OR Call 405-249-2810 for an easy appointment.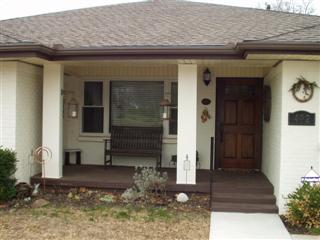 4 possible Bedrooms
2 Living Areas
2086 Total Sq. Ft. Living Space
New Architectural Tab Composition Roof
New Seamless Guttering with Screens
Champion™ Double Pane and Tilt Out Windows
All Brick with Vinyl Soffit and Fascia Trim
Extra Cellulose Attic Insulation
Huge, Huge Laundry Room… big enough for several projects
Newly Remodeled Chef's Kitchen and Appliances
Beautify Master Bath Suite
Sunroom
Owned Security System
Double Car Garage and Double Drive
Call for detailed information or showing!


REAL ESTATE, LLC
Real Estate License Number: 140437
By Appointment
23261 280th Street
Washington, OK 73093
Sales: 405-249-2810
Fax: 405-288-6137





Home | Deborah's Corner | Deborah's Blog | For Sale | Sold | Don't Lose Your Home | Oklahoma Foreclosures | Testimonials | Deb's Tips for Sellers | Buyer and Seller Hangups | Contact Deborah | Links | Table of Contents
Copyright © 2007 - 2016 Deborah Allison Real Estate, LLC
Designed and Hosted by Castle McCall, Inc.