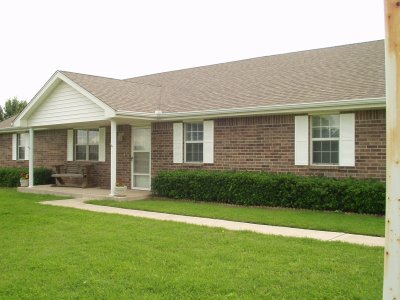 Little Ponderosa

Brick home for sale on a quiet cul-de-sac in the Purcell School District just off State Highway 39, near Purcell Lake.
Looks like brand new and is wheelchair accessible.
Built in '98 with custom cabinets, ceiling fans, walk-in closets, trash compactor, oversize DBL garage with insulated door, 8X8 Concrete safe room, 24X24 Built-on Carport are just a few of the quality extras.
All exterior wood surfaces are completely protected with siding.
This 5 acres has a 24X24 insulated Shop with concrete floor, single garage door and standard side door, a 24X28 livestock barn, and a new 25X50 C channel, red iron loafing shed for tractors or hay.
Offered at $199,000.


REAL ESTATE, LLC
Real Estate License Number: 140437
By Appointment
23261 280th Street
Washington, OK 73093
Sales: 405-249-2810
Fax: 405-288-6137





Home | Deborah's Corner | Deborah's Blog | For Sale | Sold | Don't Lose Your Home | Oklahoma Foreclosures | Testimonials | Deb's Tips for Sellers | Buyer and Seller Hangups | Contact Deborah | Links | Table of Contents
Copyright © 2007 - 2016 Deborah Allison Real Estate, LLC
Designed and Hosted by Castle McCall, Inc.