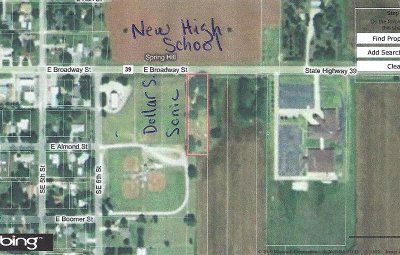 Old Homestead on one Acre of Land for Sale Needs Facelift in Lexington, OK!

This old homestead was once set outside of town and city limits. This one acre of land for sale now is surrounded by new Sonic Drive in, New Dollar General Store and new Lexington High School.
There is no value for the old home that sits there but, the land is worth the look for your new business and high school sales driven potential!
Charming, Run of 89 Town of Lexington, OK... enjoy the photos!
Needs Re-Zoned
Demolition of Frame 1000 SF Home Site
Highest and Best Use is Retail/Commercial
Not in Flood Plain, (as is most of Downtown Lexington)
Priced Right! Motivated Seller
Call Office for Sellers Packet


REAL ESTATE, LLC
Real Estate License Number: 140437
By Appointment
23261 280th Street
Washington, OK 73093
Sales: 405-249-2810
Fax: 405-288-6137





Home | Deborah's Corner | Deborah's Blog | For Sale | Sold | Don't Lose Your Home | Oklahoma Foreclosures | Testimonials | Deb's Tips for Sellers | Buyer and Seller Hangups | Contact Deborah | Links | Table of Contents
Copyright © 2007 - 2016 Deborah Allison Real Estate, LLC
Designed and Hosted by Castle McCall, Inc.